We don't inherit the earth from our ancestors,
we borrow it from our children.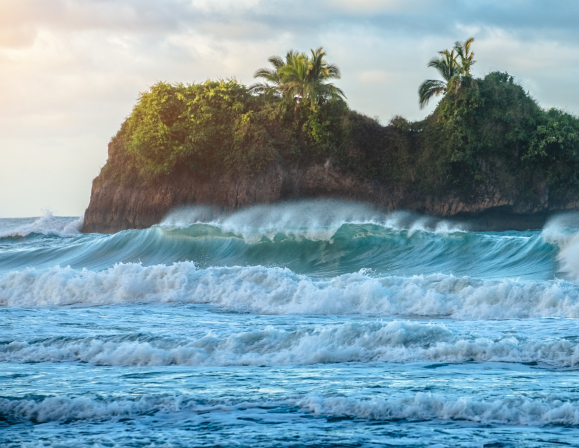 ANSA Merchant Bank in Trinidad and Barbados, and ANSA Bank, believe that creating and sustaining lasting value for our community and our shareholders is dependent on the health of the natural world we live and work in.
We have therefore adopted a Natural Capital approach for advancing and enhancing our shareholder value.
This approach integrates the concept of Nature's stock of capital (living and non-living resources), and the services they provide, into business decision-making.
As we identify and quantify the ways in which our business affects, and is reliant on, natural resources, we will be compiling the first ever private sector led Natural Capital Report in the Caribbean.
This Report will help us account for the economic and financial value and condition of our natural capital assets, and will inform our short-, medium-, and long-term goals.
Read Full Statement of Intent Using a Natural Capital approach is placing a financial value on the resources in Nature that are available to us, and accounting for the way that we both use and replenish them.
Think of Natural Capital as the Bank of Nature that all businesses should carefully draw upon – and repay – in order to survive and prosper. Our well-being depends on the capital reserves held in Nature, and their lasting availability.
Why we believe in ESG goals
As financial institutions, ESG goals (Environmental, Social and Governance) help us to approach how we serve our clients better, and with a view to the bigger picture of a habitable and sustainable future.
These combine traditional investment and banking approaches with environmental, social and governance insights. We will deliver both beneficial and purpose-driven outcomes for our clients and shareholders.
We believe this is the right thing to do in our commitment to harness and manage the natural capital at our disposal.
As responsible corporate citizens, we are committed to pioneering better ways of doing business and creating the momentum to encourage more people to opt into the kind of future we envision.
To help us achieve our vision of providing value to shareholders through the sustainable relationship with our natural capital, ANSA Merchant Bank and ANSA Bank have teamed up with The Cropper Foundation and the Capitals Coalition.
The Cropper Foundation is a globally recognised non-profit organization headquartered in Trinidad and Tobago. It promotes sustainable development throughout the Caribbean Region in collaboration with Government and international funding agencies, businesses in the private sector, community groups, and individuals. Its mission is to educate and advise on environmental best practices and natural resource management.
Together with The Cropper Foundation we have established the ground-breaking Caribbean Natural Capital Hub. The finance sector is one of the most influential sectors for reversing the loss of biodiversity globally due to its ability to influence the behaviour of other corporates and consortia.
The Capitals Coalition is an international collaboration of over 400 organizations that represent all parts of society and unite under a common vision of a world that conserves and enhances its natural capital.
We now represent this global Coalition in the Caribbean and have committed to championing the integration of nature into business decisions.
Our hope is that by 2030, businesses, financial institutions and governments will include the value of natural capital, social capital and human capital in their decision-making.
Economic Value of our Natural Capital
Trinidad and Tobago's Fifth National Report to the United Nations Convention on Biological Diversity calculated some of the economic values assigned to natural capital on the Islands: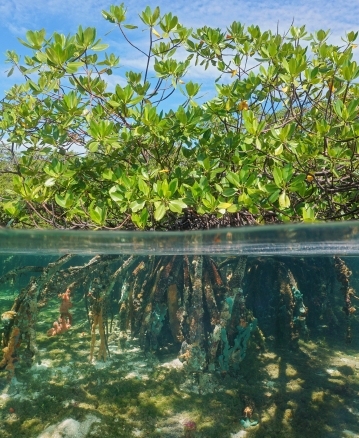 USD88 million annually – the 88% of T&T's freshwater stock derived from natural sources (ground and surface water); and the ability of our watersheds to deliver water of good quality (water purification services).
USD622 million annually – soil retention services in the forests in Trinidad's Northern Range. This represents as much as 6.8% of Central Government's annual revenues. Intact forests on steep slopes (30 – 50 degrees) can also help to reduce soil erosion by as much as 95%.
USD12,692 per cycle – lost by subsistence farmers for crops such as cucumbers because of the loss of pollinators. Pollination plays an important role in agriculture, and its contribution is not effectively reflected in market prices of goods. It is estimated that the economic value of pollination is between 9% and 13% of the annual value of all vegetable production in T&T
USD390,428 per hectare per year – the value provided by these coastal ecosystems in supporting recreation and tourism-based activities.
USD1,088 per hectare per year – the estimated value of carbon sequestration services provided by T&T's forests.
USD16 million saved annually per (severe) flooding event – by forests on hillsides providing flood prevention services, considering the resulting losses and clean-up costs.
USD49.6 million saved annually – by T&T's coastal ecosystems such as coral reefs, mangroves, and marshes. These ecosystems have an important role in helping to protect T&T's shorelines from natural disasters, especially in the context of climate change.
ANSA Merchant Bank, ANSA Bank and The Cropper Foundation will begin the Natural Capital Initiative with five separate thrusts:
1. The Caribbean Natural Capital Hub
The establishment of ground-breaking leadership to clearly define and articulate financial risks and opportunities associated with biodiversity and ecosystem services in the regions/sectors in which the Banks operate using the Natural Capital Protocol.
2. The ANSA Merchant Bank and ANSA Bank Natural Capital Reports
Published at the same time as our annual report, this additional document or section clearly defines and articulates financial risks and opportunities associated with biodiversity and ecosystem services where ANSA Merchant Bank and ANSA Bank operate by using the Natural Capital Protocol.
3. Big Ideas for Biodiversity Grant Challenge
A grant challenge focused on new and disruptive green/blue business and ideas, to enhance the Bank's operational knowledge of impact investing and national awareness of green/blue business opportunities. Targeted to SMEs and start-ups, youth entrepreneurs.
4. Innovation Grant Challenge – Barbados
Generate innovative, market-ready, business-driven solutions for key Natural Capital problems in Barbados.
5. Cari-Bois Environmental News Network
The first Caribbean-wide environmental news network generated by citizens and communities.
ANSA Merchant Bank Limited in Trinidad and Barbados, and ANSA Bank, will continue a long-established tradition of recognizing and capitalising on major changes in financial markets and their associated opportunities

The Natural Capital initiative will equip us with the tools to navigate the challenging waters ahead and continue to realise our vision: "To build and maintain leadership in the domestic financial services industry through prudent and strategic growth led by our merchant banking and retail banking activities."